Ringo Starr once sang:
What would you think if I sang out of tune; Would you stand up and walk out on me? Lend me your ears and I'll sing you a song And I'll try not to sing out of key.

I get by with a little help from my friends; I get high with a little help from my friends; Going to try with a little help from my friends.
While neither of us are drug users (pinky-promise), we wouldn't be here today, launching our new network, without the help of a ton of awesome people.
I'd like to start with our better halves. Without the ladies in our lives putting up with our late nights, allowing us to spend a chunk of money and listening to us bicker about where to put commas in show descriptions, Relay FM would still be just a dream.
Then there's Tim Smith and Will Duffy, whose hours of hard work made our website awesome, despite endless design tweaks and functionality changes. While short-lived, Nathanael Smith's landing page served a vital role in our launch.
Frank Towers provided Relay's look and feel. The logo and artwork all sit on top of a grid developed just for us, giving it all a Jony Ive-level of fanciness. We've got the most handsome artwork in your podcast app, thanks to Frank.
Over the past few months, we've asked a ton of people for help and advice. To Jason, Marco, Merlin, Shawn, Casey, Matthew, Dan and Tom: your willingness to take time to answer questions and field our ideas was seemingly unending. Thank you for your patience and wisdom. Myke would also like to thank Marco, Russell Ivanovic, Underscore and Oisin Prendiville for convincing him the RSS feeds were okay. We'd also like to thank these and other developers (and the awesome people at Apple) for featuring us today: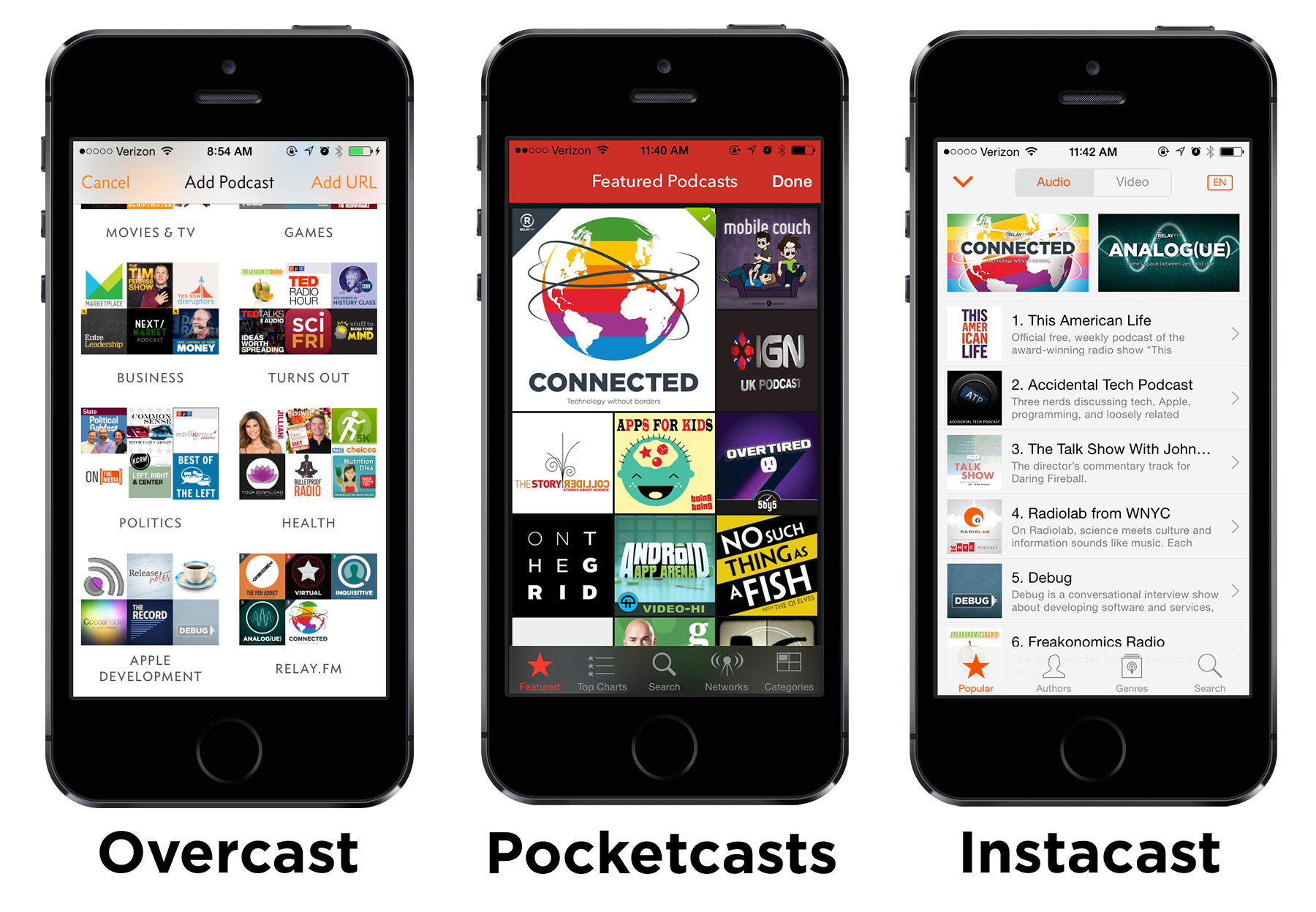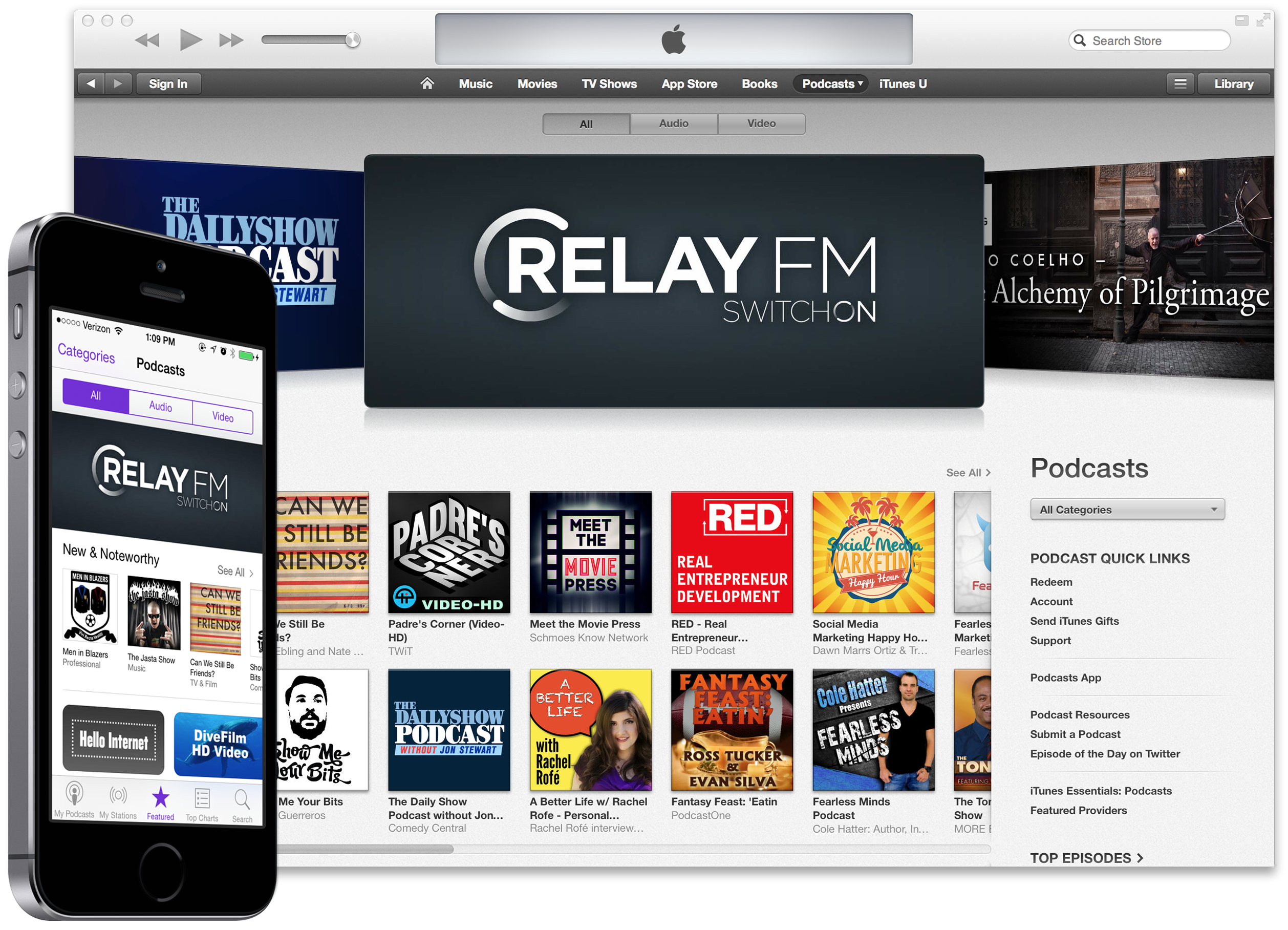 As our Advisor of Special Business, Federico Viticci, has been involved since Day One, and has helped shape Relay FM into what it is today.
We'd like to especially thank Mr. Dan Benjamin. Dan took a chance on us two years ago. Being on 5by5 was a dream come true, and through the process of leaving and starting Relay, he has been nothing but supportive and helpful.
Most importantly, we'd like to thank you, our listeners. We've been making shows for a long time, and many of you remember the 70Decibels days. We are only as successful as you let us be, and your support is deeply humbling.
Love, Myke and Stephen